The 7th International Swift Conference will be held in Trieste in May 2024, hosted by Liberi di Volare.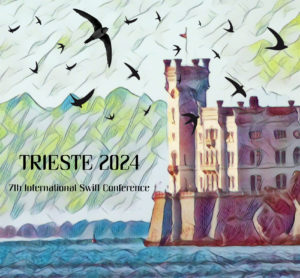 The conference is the continuation of the series of swift conferences, the most recent having being held in Segovia in May 2022, and the preceding one in Tel Aviv in March 2018.
The conference brings together a wide range of people working with swifts, "the most aerial of birds": conservationists, researchers, ornithologists, citizen scientists and many more.
If you wish to receive further information about the conference, drop us a line at: [email protected]. We will keep you updated on the exact dates of the conference which will be held in downtown Trieste.
Trieste is a cosmopolitan city located in North East Italy, with splendid views of the Adriatic Sea, and a history dating back more than 2000 years – its name in Latin was Tergeste – and there are remains of the Roman amphitheater and forum. There are colonies of common, pallid and alpine swifts in and around Trieste. Not far from Trieste, there are lagoons and wetlands teeming with bird life, such as the Isola della Cona (http://riservafoceisonzo.it/#), or the Marano Lagoon (https://www.turismofvg.it/en/sea/marano-lagoon).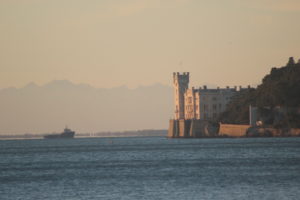 Trieste is the capital of the Region of Friuli Venezia Giulia, the Region with the highest level of biodiversity in Italy. The Region stretches from the Alps to the Adriatic sea, providing environments suitable for a wide range of flora and fauna, from the Alpine Ibex to the Proteus (or Olm, a blind amphibian living in the local caves) to Eurasian Griffon Vultures (https://www.riservacornino.it/tag/grifoni-2/).
The geographical location of Trieste, at the meeting point of Austrian, Slovene and Italian societies, has ensured a rich and vigorous culture, from literature to music to the culinary arts. Trieste is the coffee capital of Italy, with many well-known brands produced in and around the city.
Getting to Trieste: Trieste airport has flights to and from several European destinations. The city is 2 hours by train from Venice and can also be reached from Ljubljana airport in Slovenia.